Sony Blendo project designs--web site and application icons 2001-2002
Blendo was an embedded systems platform for the production, delivery, and presentation of interactive rich media applications. It was a project from Sony Research Lab. I created the website for Blendo in 2001.
I also made several of the 3D interactive demos found at the site. I have included a screenshot of the demos on the site below, for reference. These demos were animated and/or interactive, but the plugin no longer exists for viewing them.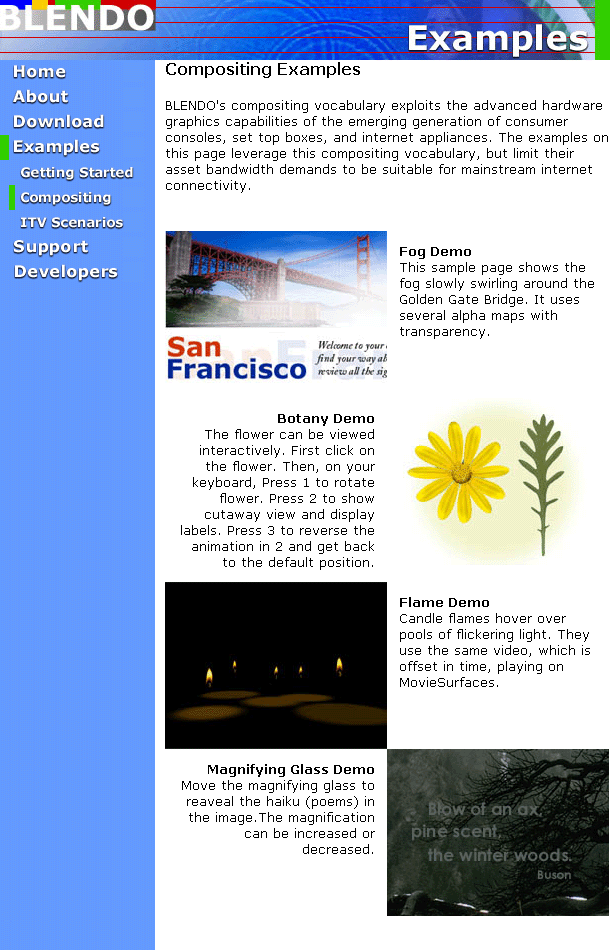 The icons below were created for an experimental Blendo authoring application in 2002.
Toolbar Icons

Desktop Application Icons